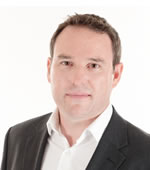 My promise to you...
"I understand how important your documents are to you. So you have my promise that we will treat them as carefully as if they were our own.
"If you aren't satisfied with any part of our service, I will stop at nothing to put things right for you.

"Whatever it takes."
Matt Lawless - Managing Director
UAE Embassy London - Attestation Service
When you need to use a document in the UAE that is from a different country, you can't simply hand it over. The United Arab Emirates requires a chain of evidence to prove that a document can be trusted. This process is called Attestation or Legalisation, and in this involves the UAE Embassy in the country the document was issued.
As experts in attesting all document types, we know how complicated this can be, especially if you are no longer in the country where your document was issued. We work with the UAE Embassy, in London and around the world, to get things done for you.
We make things simple for you:
Complete 'hands-off' embassy attestation service
We organise every step of the UAE Attestation Service for you
No need to visit the embassy where your document was issued
Which documents can we help you attest?
You can attest documents through the UAE Embassy London including:
Educational and Professional Qualifications including:

University Degree Certificate
GCSEs, O'Levels & A'Levels
College Transcripts
Chartered Institue Fellowship

Personal Identification Documents such as:

Birth Certificate
Marriage Certificate
Adoption Certificate

Police Documents

Police Clearance Certificate (ACPO, ACRO)
Disclosure Documents
Criminal Background Check
Fingerprints
... as well as court documents, tax and financial statements, company documents, and almost anything else you can think of.
Can't the UK Embassy or British Consulate do this for me?
The UK Embassy in Dubai or Abu Dhabi does not handle certificate attestation or legalisation. If you need to attest a document that was issued in the UK, for use anywhere in the UAE (Dubai, Adu Dhabi, Sharjah, etc), that document must be processed back in the UK through the UAE Embassy London office.
You can use our certificate attestation service where we will fly the document back to the United Kingdom, handle all the attestation steps required, and fly it back to you in the UAE.
Do you only handle UK documents?
Absolutely not! We already handle documents from over 80 countries across the globe, so you can use us wherever your documents were issued. Example countries include: US, Canada, Australia, South Africa, Russia, France, Germany and Italy. Request a quote from us and just let us know what documents you have, and where they were issued.