UK Legalisation Office
Our UK legalisation offices are here to process your documents for you. Our head office in West Yorkshire deals with our Standard and Express service options, whilst our London legalisation office handles all Urgent orders. These are taken to the relevant government departments and Embassies in-person on your behalf.
What is legalisation?
We take your officially-issued documents from one country and make them ready for use in another. This can include anywhere from a single stage, up to 6, dependant on many factors including document type, its useage and destination, to name just a few. Legalisation of a document can be simply split into 3 main stages: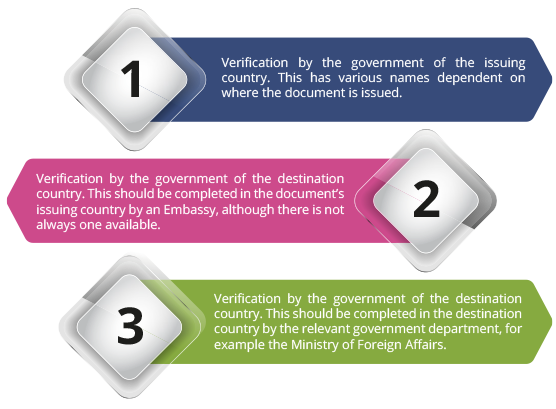 As straightforward as this seems, there can be many complications. For example, there is not always an Embassy for the destination in the country of issue. Therefore you will need to identify which nearest Embassy handles documents for that country, and contact them to get your document shipped to them directly.
We can deal with documents from over 100 countries and we're always working on expanding our unique, global network. This gives us access to the most up-to-date and accurate information in terms of legalisation, as things are always changing and this can make something that is simple in principle, hard in execution.
Why? Because no one countries procedures is the same as another, so the process could differ vastly from one situation to the next. If you are undergoing these processes yourself, it's imperative that you thoroughly investigate the procedures you require based on your own personal circumstances. No two set of circumstances are the same, and therefore using an experienced agent can be a real time and money saver.
What legalisation services do we offer in the UK?
Whether you need an Apostille-only service, or a full legalisation package, we can help. By having a legalisation office based in the heart of London, we can process your documents as quickly as possible and, in many cases, access processes which can't be completed by the general public. We attend Embassies daily, including the Foreign and Commonwealth Office Legalisation service.
We can also assist you in procedures which must be completed in-person, if you can't personally attend. For example, Chinese document legalisation can't be submitted via post, therefore you can either travel to London yourself and have this completed or you can nominate an agent such as Vital Consular to go and do this on your behalf.
Simple. Easy. Stress-free. So you can focus on what really matters - preparing for your move.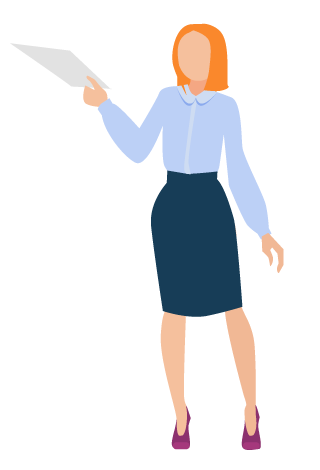 For assistance from our friendly team of specialists, or to request a quotation, get in touch with us today.
Where are our legalisation offices?
West Yorkshire
Vital Consular
Suite 35, Batley Business Park
Technology Drive
Batley
West Yorkshire
WF17 6ER
United Kingdom
Tel: +44 (0)330 088 1142
Standard and Express legalisation orders
Travel visa applications
Verification orders
London
Vital Consular
Tallis House
2 Tallis Street
Blackfriars
London
EC4Y 0AB
United Kingdom
Tel:
0207 043 2421
Urgent legalisation orders
Travel Visa applications and collections