Shipping Information
All timescales shown on the website refer to how long it will take us to process your documents from when we receive them, to when they are ready for dispatch. Upon completion, we will send your completed order by the method chosen when your order has been placed.
Delivery Methods
We use a range of methods to ensure secured return delivery of your documents. These are determined by the country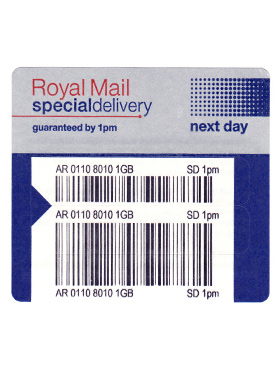 you live in as follows:
UK Deliveries
All deliveries to UK addresses, including The Channel Islands and the Isle of Mann, are sent using Royal Mail Special Delivery. This service guarantees that a delivery attempt will be made before 1pm on the next working day (Monday - Friday) after the documents have been dispatched. You will receive an order completion email which includes the tracking number for your shipment when your documents are leaving our offices.
Registered International Post
For most countries, we offer a Registered postal service via Royal Mail.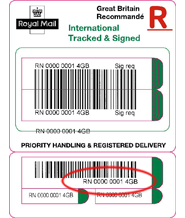 Depending upon which country is being shipped to, this service is either Signed (requires a signature but not tracked beyond it leaving the UK), Tracked (tracked to the destination but does not require a signature) or Tracked & Signed (where the service is tracked to its destination and also requires a signature).
We send all deliveries via the Royal Mail International Tracked & Signed service to ensure the highest level of service is provided for each country. Delivery speed of this service is usually 3-5 days within Europe, and 5-7 days outside of Europe although these are not guaranteed. For details of which service is available per country, visit the Royal Mail website.
Courier Delivery
The most secure service is to send by courier. These shipments are dispatched via a Tier 1 carrier network such as UPS, DHL or Fedex depending on the best service available for your country. Transit times are typically:
1 working day to Western Europe
2-3 working days to the rest of Europe, North America and the Middle East
3-6 working days to everywhere else
Dispatch emails are sent as the document leave our offices with a tracking reference to allow you to monitor the shipment in real time.

Failed Deliveries
In the event that no-one is available to sign for the delivery, the package will be taken back to the local sorting office or depot and you will be left a card asking you to collect the item or arrange for a reattempted delivery at a convenient time.