Attesting and Legalising documents issued overseas
19 January 2015 | Admin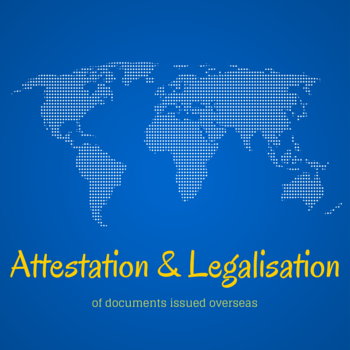 At Vital Legalisation we are well-known for handling attestation and legalisation of UK-issued documents as that's what we have been doing since 2006. The reality though is that we can now process documents issued in many other countries too.
Take documents from Ireland (Eire) as an example. Just as with UK documents, we can accept Irish-issued certificates and process them for use in almost any country overseas. This includes birth, marriage, adoption and death certificates and educational certificates.
But Irish certificates aren't the only foreign issued ones we can help you with. Canada, United States, Mexico, Dominican Republic, Spain, Italy, Germany, Austria, South Africa, Pakistan, Thailand, Vietnam, Cambodia, Philippines, Malaysia, Indonesia and New Zealand are other countries we can get and process documents from*.
So, if you need foreign documents attested or legalised for use overseas, give us a ring.
*We are constantly broadening the number of countries we deal with, so we may be able to be of assistance even if the country you have documents from isn't on the list.